About
KCW™
GET YOUR SHOT.
Stand out, be different.  We build tools that accomplishes just that.
We are film makers, just like you, but with a slight heavier lean on gear-headiness.  We use and put everything we make and sell to the test.  From the stress tests to live productions, we know these products perform.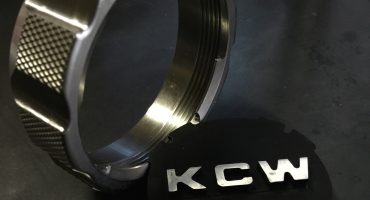 Back in the shop developing Generation 2 instruments. 6 new PL adapters, Titanium, Titanium Element, Aluminum & Impact Plastic in […]
Read More

›
"Does your adapter work with xxxx lens on xxxx camera?"  "Do I need to modify my camera?"  "Is the picture […]
Read More

›
MRK 3 mounting on Motorcycle. Video coming soon.
Read More

›
100º+ in the shade in very hostile environment.  MRK 3 mounting Canon 7D adapting Zeiss CP2 lenses on Chrysler Jeep […]
Read More

›
Filmmaker MR. W noticed Black Magic using KCW™technica adapter at their booth at the 2013 NAB (National Association of […]
Read More

›
360° x 360° x 360° x 360°.  Rig extendable/solid/affordable 15mm rods in whatever angle you desire. Precision machined out of aerospace aluminum.  Lightweight […]
Read More

›